Back To Blog
You may wonder if there is a way you can go in and out of a door without having to search for the right key. If you have a biometric lock installed, it is possible to gain access to any area without a key. If you are prone to losing your keys, this may be a convenient and practical solution for you. It is considered a high security lock because of the technology used in its design. If you have ever watched a movie or television show where the FBI or a CIA agent is entering a room, you may notice them placing their hand over something, which allows them to gain access to a secured area? This is what biometric security is.
How the Biometric System Works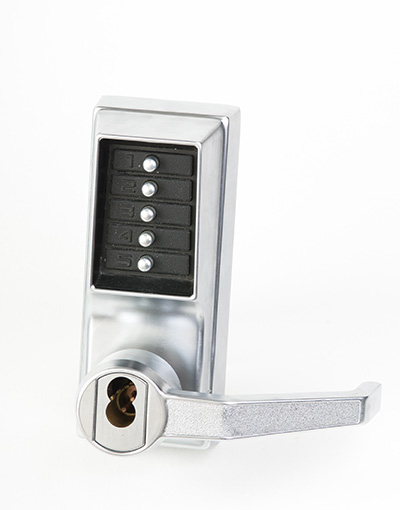 A person's fingerprint is scanned and then a numerical algorithm is created and placed in a database. The locks reader must be able to identify your fingerprint before the door will open. There are now machines that can record other physical features, such as, voice recognition and the iris of your eye. Since these two options have raised some concerns about their level of accuracy, the fingerprint method is the most widely used. It has proven to be the most efficient, affordable and practical. It is difficult to duplicate someone's exact fingerprint, which means with the biometric lock, you are less likely to experience a break-in.
It only requires a single touch in order to acquire access to a restricted area with a biometric system. This gives you fast and convenient entry. There is an alarm which will sound if the system has been compromised. The alarm is also useful in notifying the owner of the need to replace the battery. This allows for consistent security, around the clock. Once you enter or leave the area, the biometric lock will automatically lock behind you. The advancement of technology allows the system to recognize several languages, if voice recognition is the preferred method of identification. It is neatly installed and doesn't require a lot of equipment. All of the information is sent to a central computer and stored for future use. You can have a demonstration performed before deciding whether or not this type of system will be beneficial to your needs.